2023 International HV607 Load King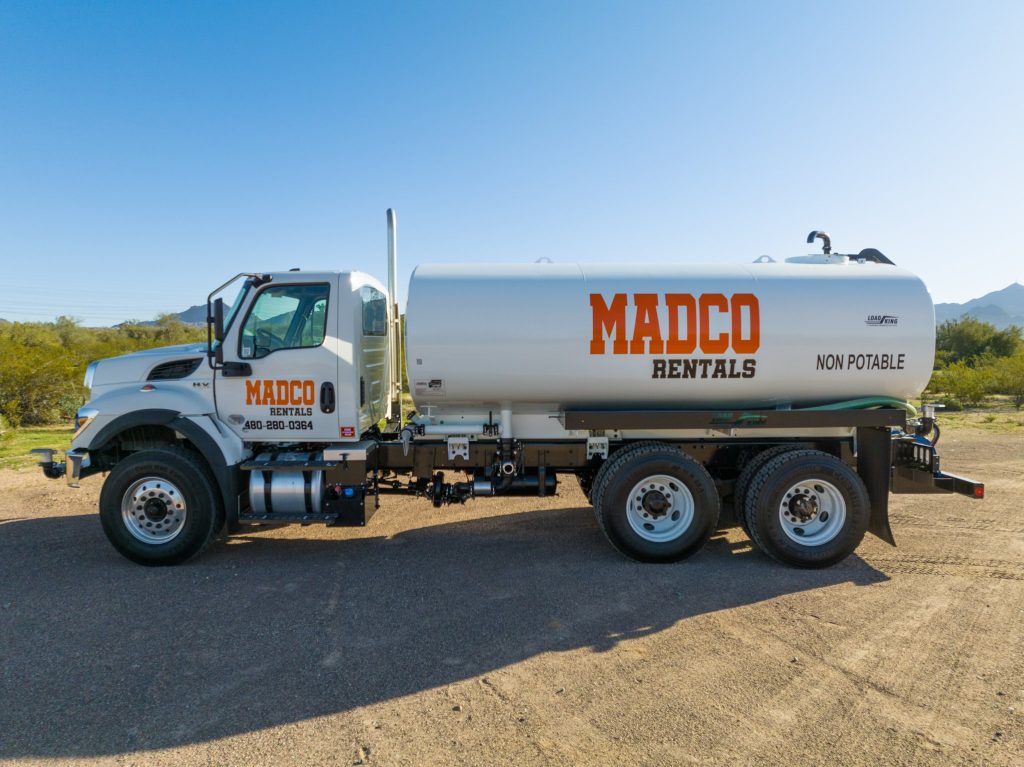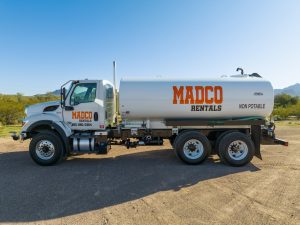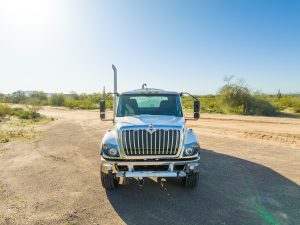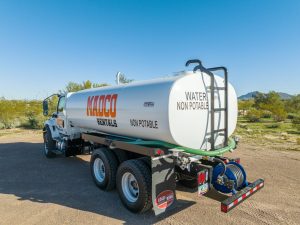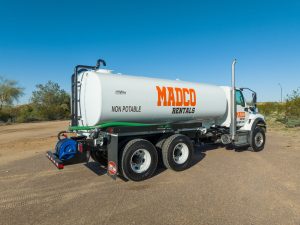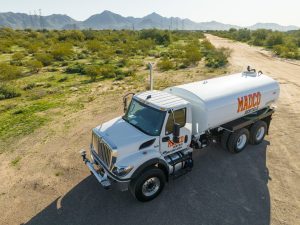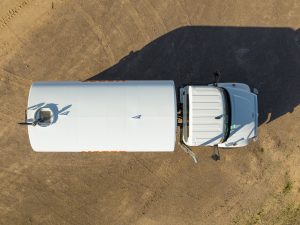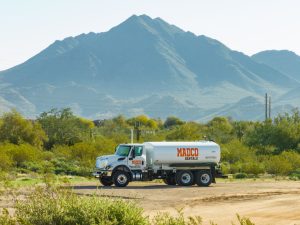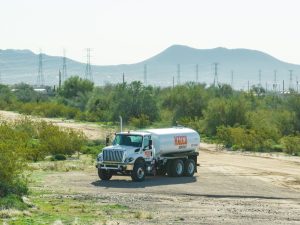 2023 International HV607 Load King
4k Water Truck Rates
Daily: $650
Weekly: $2,050
Monthly: $5,750
Contact us for availability and rentals.
(480) 280-0364
Looking for a heavy-duty water truck that can handle any dusty job site? Meet the 2023 International HV607 LoadKing. This bad boy is equipped with a large 4,000 gallon tank, making it perfect for controlling dust and other debris. Plus, its durable diesel engine runs continuously for hours, making it perfect for those tough off-road situations. And if you need extra traction, no problem! Thanks to the truck's three-axle, six-wheel drive train, you'll be able to get the job done quickly and easily. This truck is only meant for non-potable water uses.
| | |
| --- | --- |
| Capacity: | 4,000 gallons |
| Dimensions (L/W/H): | 198"/96"/64.75" |
| Tank Shell: | A36 Steel |
| Tank Shape: | Modified Ellipse, Large Radius Corners |
| Man-Way: | 24" Round Man-Way |
| Fill Pipe: | 2-1/2" Pipe and Cam Groove Coupler |
| Ladder: | Rear Mounted, Pipe Construction |
| Lined Finish: | Yes |
| Coated Tank Interior: | Yes |
| Front Spray System: | 2 Independently operated air spray valves |
| Mid Spray System: | 1 Independently operated air spray valve |
| Rear Spray System: | 2 independently operated air spray valves |
Frequently Asked Questions


Taxes and Fees: Customer shall reimburse Company for any additional fees, charges, or taxes sought to be imposed against Company by any federal, state, municipal or local subdivision relating to the rental or use of the Equipment by Customer as provided in the Rental Contract. Additional fees, such as estimated personal property tax and environmental reimbursement fees may apply. These fees are subject to change at any time.
Insurance Requirements: Madco Logistics LLC requires customers to have Commercial General Liability insurance with a minimum limit of $1,000,000 per occurrence in order to cover all operations and contractual obligations. Additionally, Madco Logistics should be named as an additional insured on the policy and subrogation against them must be waived. In regards to coverage for Madco Logistics LLC, this customer-provided insurance shall take precedence over any other policies.
Customers must possess Commercial Automobile Liability Insurance with a minimum coverage of $1,000,000 per occurrence for any rented vehicles that are registered and licensed for over the road use. This insurance should provide protection against hired and non-owned vehicle liability as well as physical damage. In addition to being primary coverage, customers shall also waive subrogation rights when dealing with Madco Logistics LLC.
Madco Logistics LLC requires a certificate of insurance demonstrating the coverages mentioned above, and stipulating that no changes can be made to said coverage without 30 days' notice. Moreover, any insurance policies held by Madco should only serve as additional protection beyond what has been provided by Customer's own policy.