Gooseneck Flat Bed Trailer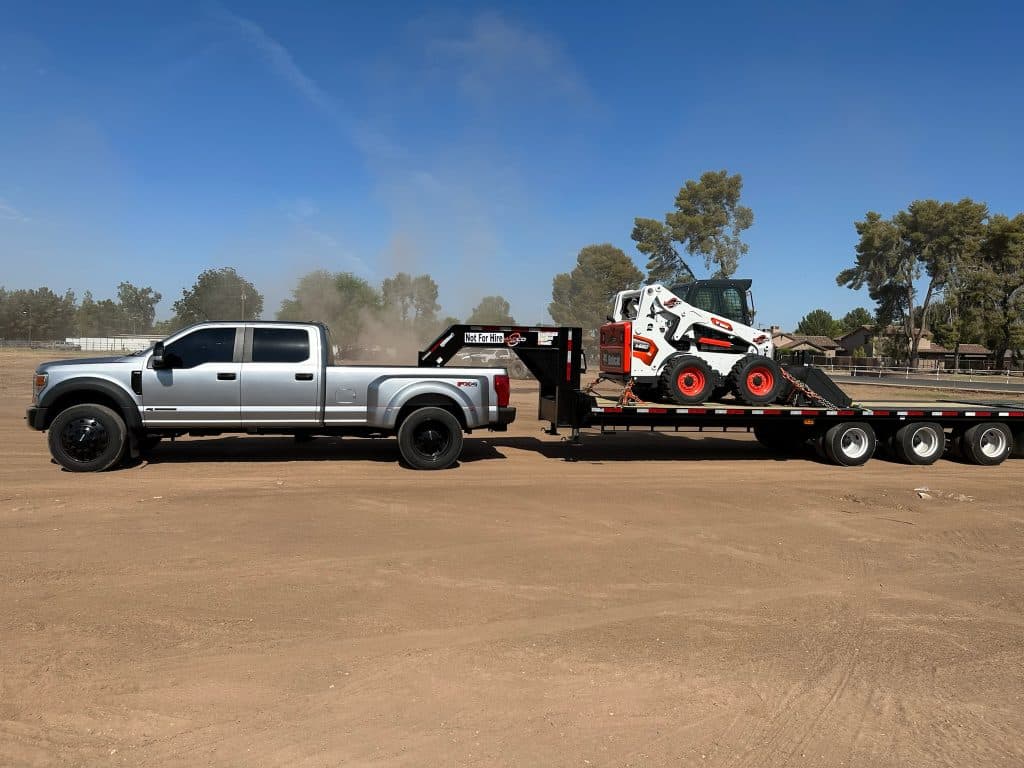 When it comes to transporting heavy equipment, machinery, or oversized loads, a gooseneck flatbed trailer is an indispensable asset. At Madco Rentals, we offer top-quality gooseneck flatbed trailers for rent to meet your heavy equipment transportation needs.
– 8.5′ x 25′ + 5′ (30′ overall deck length), 36K, Gooseneck Flatbed 3″ ball
– Triple Tandem 12,000lb 8 lug – ELECTRIC OVER HYDRAULIC DISC BRAKES
– UPGRADE FROM 10PLY TO 16 PLY TIRES
– HUTCH SUSPENSION
– Mammoth Ramps
– Torque Tube (prevents trailer twist)
– Frame Bridging (prevents trailer bowing)
– Pipe Spools
– Spare

Taxes and Fees: Customer shall reimburse Company for any additional fees, charges, or taxes sought to be imposed against Company by any federal, state, municipal or local subdivision relating to the rental or use of the Equipment by Customer as provided in the Rental Contract. Additional fees, such as estimated personal property tax and environmental reimbursement fees may apply. These fees are subject to change at any time.
Insurance Requirements: Madco Logistics LLC requires customers to have Commercial General Liability insurance with a minimum limit of $1,000,000 per occurrence in order to cover all operations and contractual obligations. Additionally, Madco Logistics should be named as an additional insured on the policy and subrogation against them must be waived. In regards to coverage for Madco Logistics LLC, this customer-provided insurance shall take precedence over any other policies.
Customers must possess Commercial Automobile Liability Insurance with a minimum coverage of $1,000,000 per occurrence for any rented vehicles that are registered and licensed for over the road use. This insurance should provide protection against hired and non-owned vehicle liability as well as physical damage. In addition to being primary coverage, customers shall also waive subrogation rights when dealing with Madco Logistics LLC.
Madco Logistics LLC requires a certificate of insurance demonstrating the coverages mentioned above, and stipulating that no changes can be made to said coverage without 30 days' notice. Moreover, any insurance policies held by Madco should only serve as additional protection beyond what has been provided by Customer's own policy.
Gooseneck Flat Bed Trailer
Rental Rates
Daily: $200
Weekly: $900
*Contact us for Monthly Rates
Contact us for availability and rentals.
480.280.0364
Frequently Asked Questions